There is a real need for "boots-on-the-ground" cybersecurity professionals, so why not tap into a pool of trained and motivated veterans?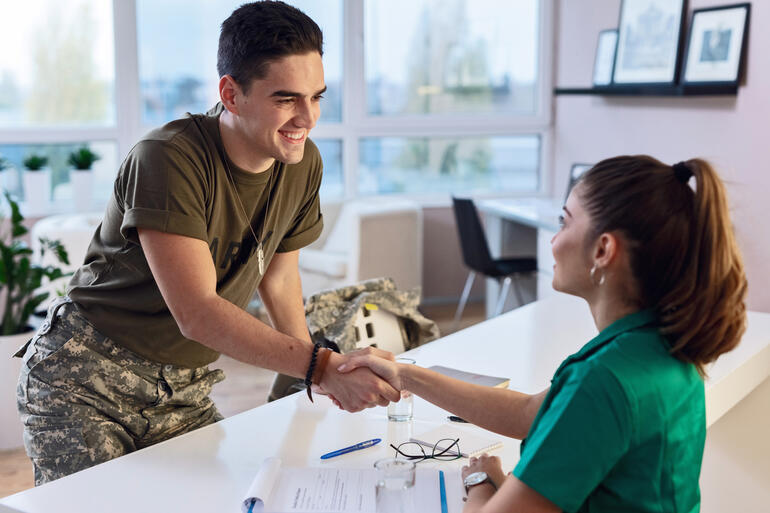 There are numerous success stories on how veterans are able to transition into the private sector and flourish. One such story involves Sloane Menkes, the cybersecurity, risk and regulatory principal at PwC.
Menkes' military career started with the U.S. Air Force Academy. After graduating, she was commissioned as an information systems configuration manager for the Office of Special Investigations, which investigated federal crimes, including those involving computer systems.
SEE: Google Chrome: Security and UI tips you need to know (TechRepublic Premium)
After completing her commission, she moved to the private sector hoping to find employment in the field of cybersecurity, believing it was a natural extension of her military experience. The people at PwC must have felt the same way. Menkes has now been with PwC for more than 21 years.
Menkes believes her military background plays a significant role in her current job. She also is active in smoothing the path for veterans to enter into the cybersecurity field. To that end, Menkes agreed to an email interview.
Michael Kassner: Why are so many cybersecurity practitioners veterans?
Sloane Menkes: Today, cybersecurity has become part of the existential threat to our homeland, and it is not going away anytime soon. While my career has changed from the Air Force to a cybersecurity position in the private sector, that has not altered my mission of protecting personnel and property. Other veterans have similar experiences, with private-sector organizations consistently recognizing the benefits of the veterans' military backgrounds.
Many join the military because of a desire to serve their country, and the armed forces offer a clear mission in protecting people and communities. For veterans transitioning out of the military, cybersecurity careers are of interest because they offer a similar mission.
Michael Kassner: Why hire a veteran?
Sloane Menkes: Veterans take with them the skills and experiences they developed while in the military, skills readily transferable to civilian organizations. Also, the cybersecurity field allows them to bring their passion for helping others into a private-sector setting.
SEE: Password breach: Why pop culture and passwords don't mix (free PDF) (TechRepublic)
Teamwork and leadership serve as a natural part of the military experience. This differentiates them from those who have not served in the armed forces. Every veteran understands that leadership happens at all levels and will continue developing this skill throughout their civilian career in cybersecurity.
Michael Kassner: What support do veterans require as they transition out of the…