I think we can all agree that last year's Pixel 4 (and Pixel 4 XL) was Google's worst smartphone showing thus far. It was so bad, it raised questions about whether Google should even continue its Pixel line of phones, if for no other reason than a lack of interest in truly moving the product line forward. 
More simply put: Google's Pixel vision felt lost. 
But after using the $699 Pixel 5 for nearly a month now, I can confidently say that it feels like Google is onto something with the new approach. Instead of throwing all the technological wonders the company is working on into a compact device, Google took a step back with Pixel 5, reverting to stuff that's worked in the past, and created an exquisite device. 
Design
There's nothing groundbreaking or mesmerizing about Pixel 5's design. It's still a rectangular slab of glass, with a fingerprint sensor on the rear of the phone. Gone is the facial recognition and motion-sensing tech used in Pixel 4. With face coverings and masks becoming a part of our daily lives for the immediate future, you won't have to fight with your phone to get it to unlock when you're out in public. 
The fingerprint reader is as fast and reliable as ever, with the phone fully unlocking and showing the home screen mere moments after you touch it. 
Instead of offering two different sized models, Google only released Pixel 5 with a 6-inch display. It's a good size for a phone, coming close to the iPhone 12 and iPhone 12 Pro's 6.1-inch display. The OLED display is clear and sharp, with a 1080 x 2340 resolution and a 90Hz refresh rate. There's a hole punch cutout in the top-left hand corner of the display where the front-facing camera is. 
Top ZDNET Reviews
On the right side of the phone is the wake/sleep button as well as the volume rocker. On the back is the two-camera setup, in the same square-like design as last year's Pixel phones. 
There are only two color options this year: Just black and Sorta Sage. The sage color option is my personal favorite, as it's a nice break from the tried and true black housing.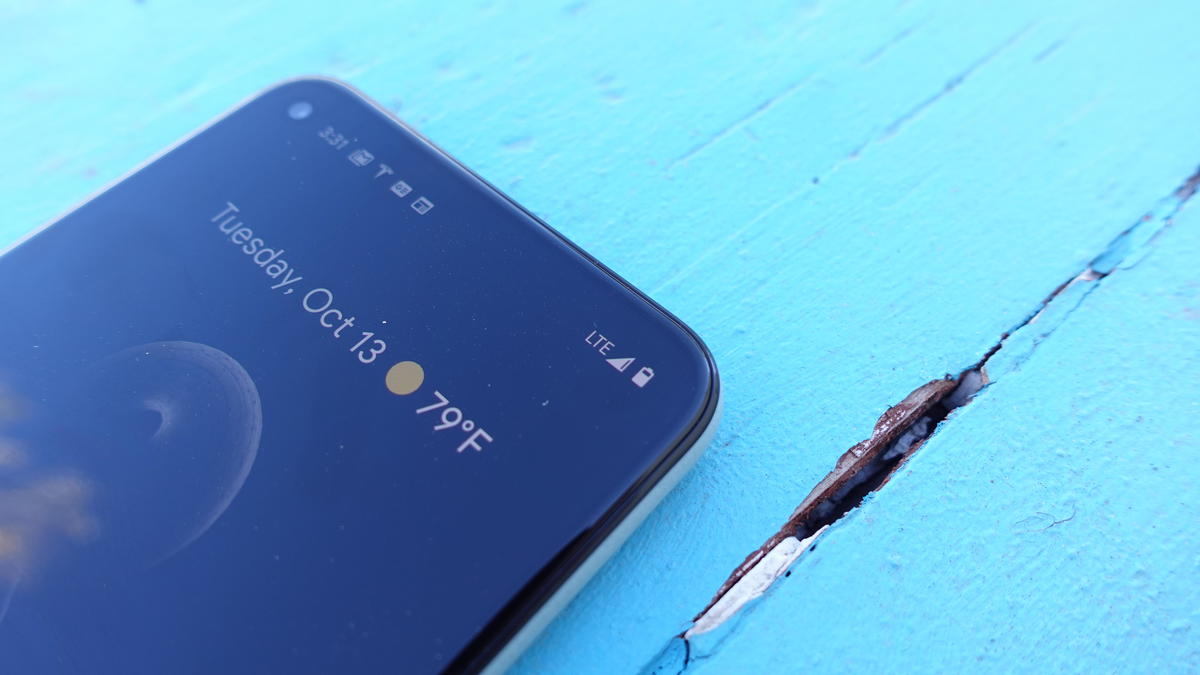 Performance and battery life
One of the biggest issues with the Pixel 4 lineup last year was poor battery life. At launch, you were lucky to get through a workday without needing to find a charger. Since then, software updates have improved the phone's longevity to the point I could get through a full day of use. But the first impression didn't provide confidence that the battery wouldn't revert to old behavior. 
The Pixel 5 has a 4,000mAh battery inside it, and maybe it's due to the lack of Soli or facial recognition hardware or further optimizations Google made in Android 11, but the battery has yet to let me down. I'm able to get through a full day of use, starting around 6:30am and ending around 10pm without any worries about the battery. 
Whatever Google did, it needs to do more of it. 
You can even use Pixel 5 as a wireless charging pad to quickly charge your Pixel Buds or even another phone. Of course, that's going to cause your battery to drain faster, but that's how confident Google was in Pixel 5's battery life — the company included reverse wireless charging. iPhone users can only dream of using that. 
Powering Pixel 5 is a Qualcomm Snapdragon 765G processor with, as its name implies, support for 5G connectivity. The US version of Pixel 5 supports both Sub6 and mmWave 5G. Outside of the US, Pixel 5 only supports Sub6.
I was briefly able to test 5G on a couple of occasions, but due to a lack of 5G coverage, it's not something I was able to use every day. Perhaps that has something to do with the battery life performance I experienced, but until AT&T rolls out 5G in my area, I won't have a reliable way to test or know. 
As for daily use and performance, Pixel 5, despite not using Qualcomm's high-end processor, the phone is smooth, responsive, and dare I say, snappy? Whether I was answering multiple Slack messages and going through my Gmail inbox, or browsing Twitter while watching a YouTube video in picture-in-picture mode, I can't think of a single instance over the past month where I felt as if Pixel 5 was underpowered. 
The 8GB of memory surely helps with multitasking, and with 128GB, it should be enough for most users. However, you can't add more storage to Pixel 5, and there are no other models with more storage.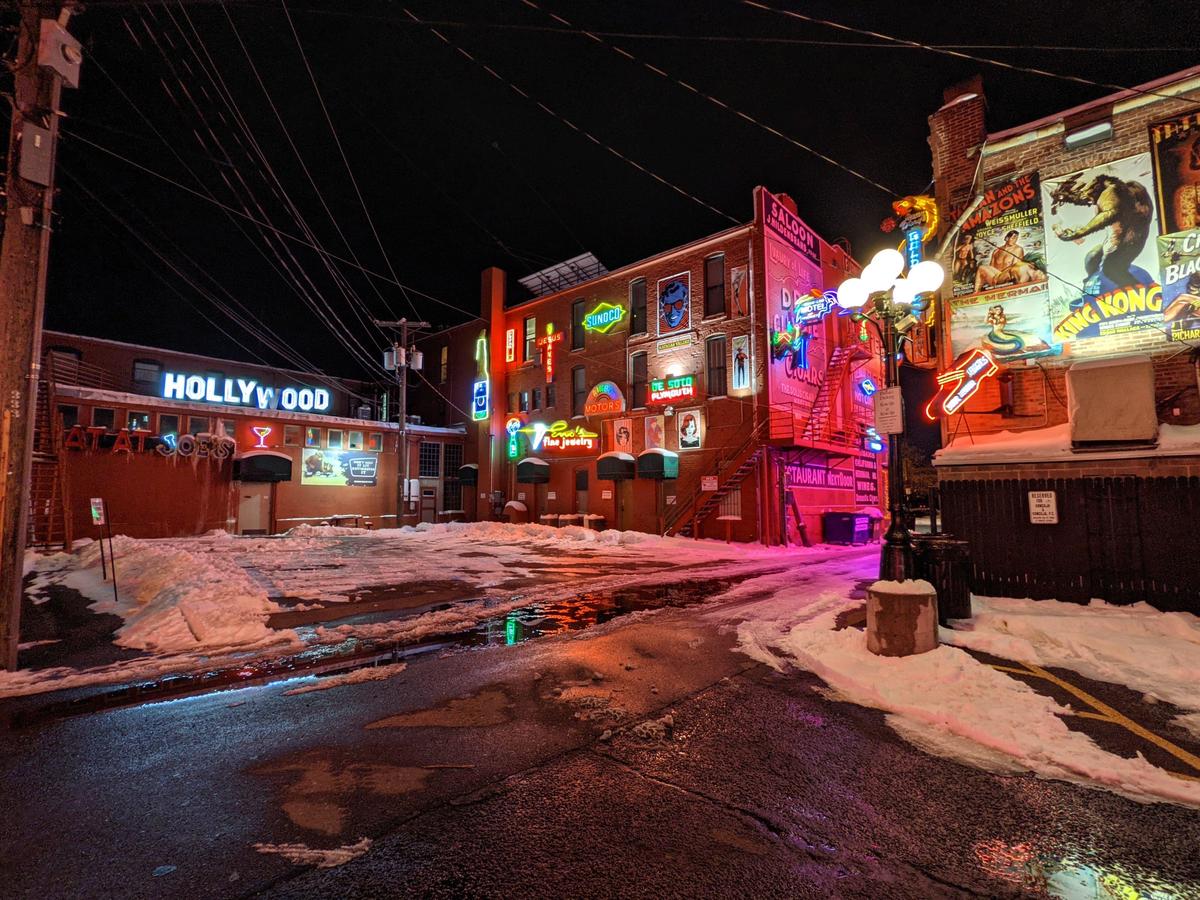 Google's biggest claim to fame with the Pixel lineup has always been what many have considered the best smartphone camera. With Pixel 5, Google ditched the telephoto lens, opting instead to add a 16-megapixel ultra-wide camera and a 12.2-megapixel wide camera. 
The Pixel 4 XL had a telephoto lens, and I haven't missed it one bit on Pixel 5. I prefer the versatility of the ultra-wide camera, and with the Super Res Zoom feature that the Pixel lineup has, where the phone's software improves photo quality when you digitally zoom, a telephoto lens wasn't as useful. 
Picture quality is still as good as it's always been for the Pixel line, which normally is a good thing. But it hasn't gotten dramatically better, whereas the quality of the iPhone 12 lineup as a whole, for example, saw a dramatic increase in photo and video quality. 
You'll be happy with the quality of shots you get with Pixel 5, but if Google wants to compete, it'll need to make more impactful changes with the next Pixel phone. 
Bottom line
Between removing some features and using less expensive components, like the processor, to get to the $699 price point, on paper Pixel 5 should be a phone of trade-offs and exceptions. However, after almost a full 30 days of using it, I've found it exceptional. 
From quick and smooth performance to a reliable battery and Google's own take on Android 11, the experience on Pixel 5 is exactly what I hope Google continues to provide for years to come.