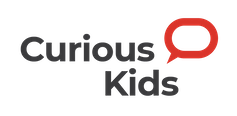 Curious Kids is a series for children of all ages. If you have a question you'd like an expert to answer, send it to [email protected]
Why is astronomy a science, but not astrology? – Katelyn, age 11, Arlington, Texas
Are you sure astrology isn't a science?
Both astrology and astronomy are in the business of making predictions. The theories of astrology claim that the positions of the planets and the stars influence who you are and what happens to you: your job, your personality and your romantic partner. Astrologers make these predictions based on the positions of the planets at the time of your birth.
Astronomy, in contrast, makes predictions about such phenomena as the movements of planets and the expansion of galaxies. Astronomers explain their predictions with such properties as masses, distances and gravitational forces.
As a philosopher and an anthropologist who study what science means to society, we think it is important to separate the question of whether something is a science from the question of whether it is true or false.
Astrology makes scientific claims
Science, in essence, involves making and testing factual claims about the world. Factual claims are true or false descriptions of the world (Joe is 1 meter tall) as opposed to descriptions of how we define things (1 meter is 1,000 milimeters). In this sense, astrologers, like astronomers, make factual claims about the world. To us, that makes astrology sound a lot like a set of scientific beliefs.
For a very long time, until the 17th or 18th century, astronomy and astrology were practiced side by side. After all, knowing where the planets were relative to the stars was necessary to make accurate predictions about how their locations influenced human affairs. That's why astronomers and astrologers populated medical schools and governments, advising people on what the heavens signaled was to come on Earth.
Even famed astronomers Galileo and Kepler practiced astrology. Any rule that says they are scientists only if they make one set of factual claims but not when they make another set of factual claims divides these thinkers into two halves that aren't meant to be contradictory. In both cases, they wanted to know how things worked so they could predict how things would go in the future.
Being false vs. being unscientific
But here's the rub: When researchers test the predictions astrology makes about people's lives, those predictions turn out to be no better than guesswork.
There is currently no broadly accepted evidence that galactic forces are capable of influencing the choices people make. The truck parked on the street exerts more gravitational pull on you than Mars does, and the radio waves from your local station far outpower those from…