Whether we realize it or not, advancements in artificial intelligence are increasingly influencing the paths of our careers.
Advancements in human capital management systems, more strategic and data-driven human resource and talent management practices, and increased attention to bias are all factors that are changing how people are hired, developed, promoted and fired.
I teach and work in talent management and leadership development. I've used these programs and practices in the real world and continue to learn and research how these practices are changing. Artificial intelligence and systems are already big business, grossing over US$38 billion in 2021. Without a doubt, AI-driven software has the potential to advance quickly and change how companies make strategic decisions about their employees.
Here's what that acceleration may mean to you.
Applying
Imagine you apply for a job in the very near future. You upload your carefully written résumé through the company website, noting that the platform looks eerily similar to other platforms you've used to apply for other jobs. After your résumé is saved, you provide demographic information and complete countless fields with the same data from your résumé. You then hit "submit" and hope for a follow-up email from a person.
Your data now lives within this company's human capital management system. Even if they collect them, very few companies are looking at résumés anymore; they're looking at the info you type into those tiny boxes to help make comparisons between you, dozens or hundreds of other applicants, and the job requirements. Even if your résumé demonstrates that you are the most qualified applicant, it alone is unlikely to catch the eye of the recruiter, because the recruiter's attention is elsewhere.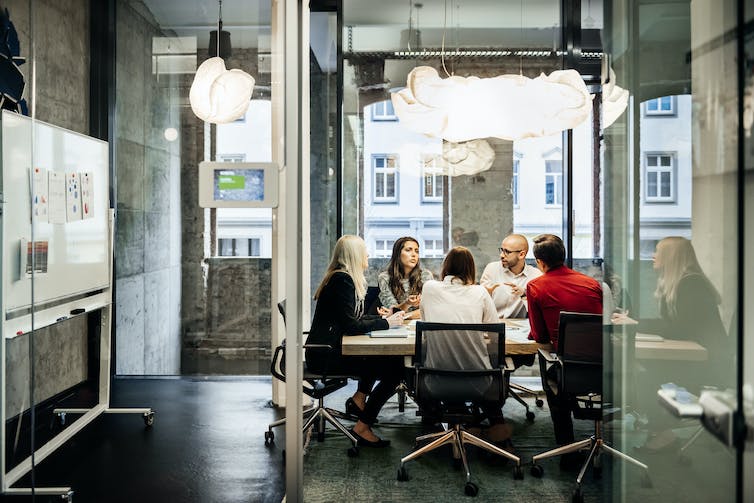 Getting the job
Let's say you get the call, you ace the interview and the job is yours. Your information hits another stage within the company's database, or HCM: active employee. Your performance ratings and other data about your employment will now be tied to your profile, adding more data for the HCM and human resources to monitor and assess.
Enhancements in AI, technology and HCMs enable HR to look at employee data on deeper levels. The insights gleaned help identify talented employees who could fill key leadership roles when people quit and guide decisions about who should be promoted. The data can also identify favoritism and bias in hiring and promotion.
As you continue in your role, data on your performance is tracked and analyzed. This may include your performance ratings, supervisor's feedback, professional development activity – or lack thereof. Having this large amount of data about you and others over time…