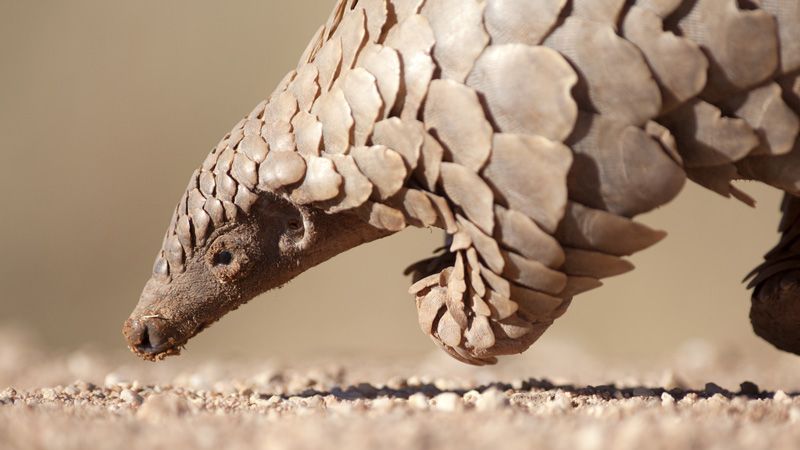 Scientists are racing to identify the source of the coronavirus that is causing havoc around the world. Three weeks ago, Chinese scientists suggested, on the basis of genetic analyses, that the scaly, ant-eating pangolin was the prime suspect. But scientists have now examined those data — along with three other pangolin coronavirus genome studies released last week — and say that although the animal is still a contender, the mystery is far from solved.
Public-health officials want to pin down the virus's source so they can prevent new outbreaks. Scientists assume that the pathogen jumped to people from an animal, as has been seen with other coronaviruses; for example, the virus that causes severe acute respiratory syndrome (SARS) is thought to have jumped to humans from civets in 2002. Dozens of people infected early in the current outbreak worked in a live-animal market in the Chinese city of Wuhan, but tests of coronavirus samples found at the market have yet to identify a source.
Three separate Chinese teams are trying to trace the origin of the coronavirus, including a group from the Chinese Center for Disease Control and Prevention, and one from the Chinese Academy of Sciences.
Miscommunication
Researchers at the South China Agricultural University in Guangzhou suggested pangolins as the animal source at a press conference on 7 February. Pangolins are highly sought-after in China for their meat and their scales; the latter are used in traditional medicine. Although sales of the animal are forbidden in China as part of a…