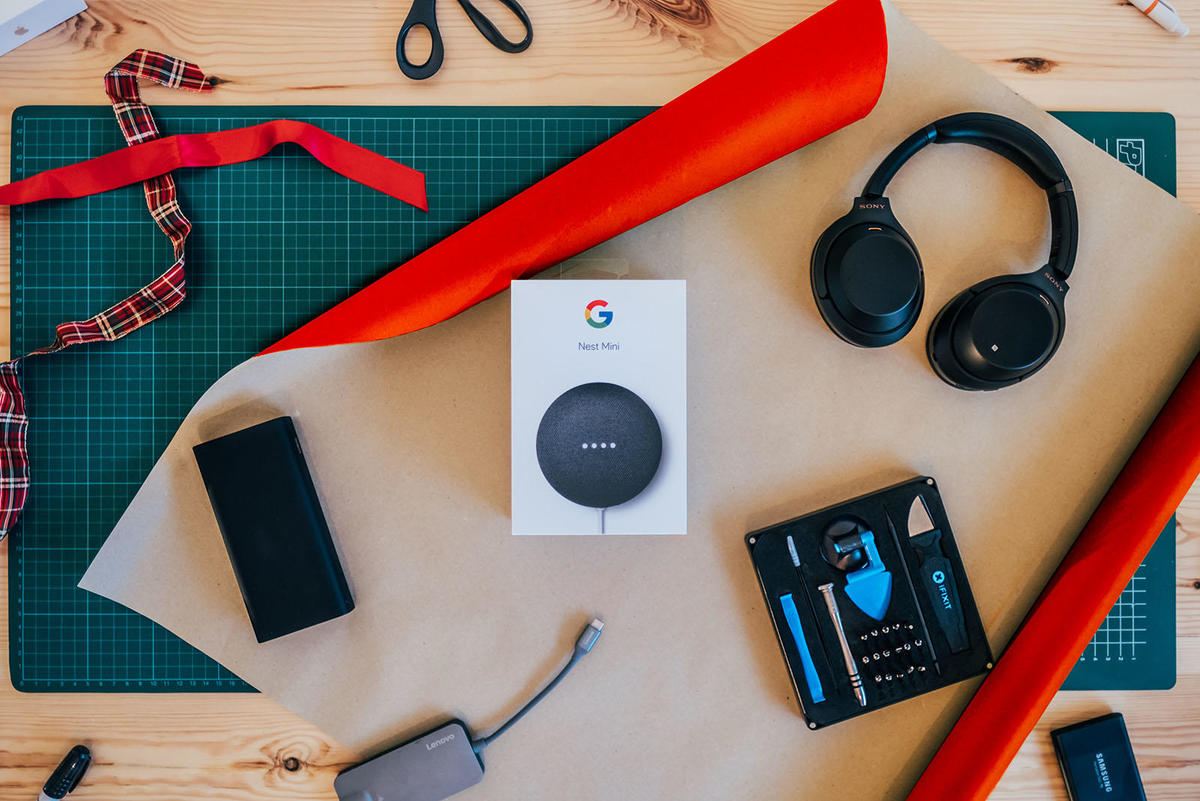 All year, our expert reviewers scour the internet to find the top technology products and services for our business audience. Now that the holiday shopping season is here, we're recommending what would make great gifts. 
Top tech gift ideas for the holidays
Here's a look at ZDNet's top choices for technology gifts, gadgets, and accessories.
Best gadgets for your favorite junior roboticists and hackers
If you want to spark the imagination of your kids while at the same time giving them a leg up with some of the tech skills they'll need as adults, you can't go wrong by looking at these products as gifts this holiday season.
Home office tech that every remote worker wants
Working from home doesn't have to be a series of compromises. Here are 12 gifts that will make your loved one's job easier.
Inexpensive tech and gadgets for under $100
Here are ZDNet's top picks for affordable, useful gadgets and tech accessories that would make great gifts this year.
Tech gear to help you stay connected
This holiday season is going to look very different, but you can stay connected with these cool gadgets.
IT pro tools and top gifts for DIYers
Gifts for the DIYer and fixer in your life. (Or gifts for your wishlist, if that's you!)
Tech gadgets for kitchen nerds
With these tools in your home kitchen, you can cook just like a pro.
Unexpected and delightful Alexa devices for home offices
Do you seriously need more automation in the office? Isn't it enough that Alexa turns on your lights for you? No. No it isn't. If there's something we can automate, if there's some form of laziness we can encourage, we're here for you. And by "we're here" we really mean "Alexa is there." Read on.
The best gadgets for hackers
No matter their age, interests, or ability, these gifts will put a smile on any hacker's face this holiday season.
Best tech to help you stay healthy in the new year
It's more important than ever to stay healthy and these gadgets will help you on your journey.
Tech gifts and gadgets so cool you'll want one for yourself too
In the upcoming gift-giving season, these gadgets will tempt you to pick up the same present for yourself, too.
Practically indestructible gadgets that make great presents
It is so annoying when a fairly new piece of tech kit fails. Here is a roundup of practically indestructible tech items that will cope with the rough and tumble of your daily life.
David's strangely random, oddly wonderful gadget guide
ZDNet's Wizard of Weird returns with another eclectic gift guide for the geek in all of us. David Gewirtz selects all manner of oddities and curiosities, surprises and marvels — reasonably affordable and generally shippable in time for the holidays.
The best tech presents for non-techies in 2020
Perfect gifts for the non-techie friends and family in your life.
10 cool and useful gadgets, all under $50
The holidays can be an expensive time of year, which is why I have compiled a list of my favorite gadgets that make great gifts and cost less than $50.
Weird but useful gadgets and gear
This is 2020. Predictable is out, and it's the perfect time for weird, yet surprisingly useful, gifts.
Best gadgets to help you stay healthy in the new year
It's more important than ever to stay healthy and these gadgets will help you on your journey.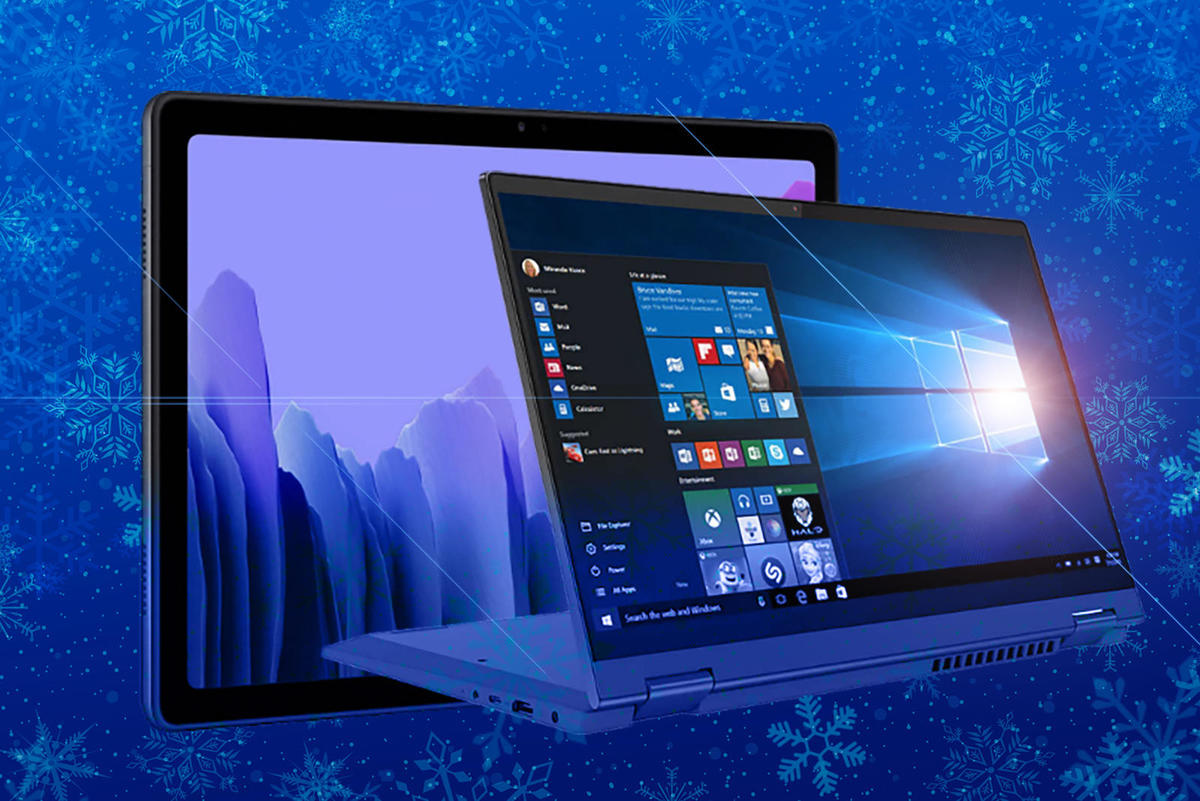 Additional tech gifts to consider
Here are a few of our "best of" roundups — which highlight all the top tech you can buy right now:
Audio products
Best noise-canceling headphones: Plantronics, Jabra, Logitech, and more
A comfortable, noise-canceling headset is more important than ever in the age of remote work. Here are our top picks.
Why buy AirPods? Great earbuds don't have to cost $250
Apple's AirPods and AirPods Pro have become synonymous with quality earbuds, but you can grab the high-quality Soundcore Life Dot 2 earbuds for under $50.
Best streaming music services: Spotify, Apple, Amazon, and more alternatives
Free is nice, but these music services are absolutely worth paying for. Each one offers ad-free streaming for paid subscribers, plus the ability to save content for offline listening and stream any song or album on demand.
Mobile devices
5G almost cheap: The best affordable 5G phones between $400 and $700
The Google Pixel 4A 5G ups the ante for mid-range 5G smartphone devices made by Motorola, OnePlus, Samsung, and LG. Here's a look at your options.
The 10 best smartphones of 2020: Samsung's Note 20 tops the list
5G is still in its infancy in the US, but low-, mid-, and high-band networks are available from all major carriers. It's not the only reason to consider our top picks, but 5G support is one reason to buy a phone and be confident keeping it for two or three years.
Best Android tablets: Look no further than the Samsung Galaxy and Amazon Fire tablets
There may not be a long list of Android tablets available, but you do have options.
Home office
Which Amazon Echo to buy? How to pick the best Alexa device for your needs
Amazon now has an entire army of Echo devices. Some listen to you. Some also watch you. Which should you choose? We help you decide.
Best home office furniture and tech: Herman Miller chair, LG UltraWide monitor, and more
If you're setting up a home office or you've decided to upgrade your current home office for full-time work, we have great suggestions for you. We're not holding back on price in this list, but we're not going crazy either. All our suggestions are meant for a more functional, more productive work experience.
Computers and peripherals 
Best keyboards: From mechanical to minimal, the top options compared
Finding yourself spending more time working from your home office? Time to kit it out with quality keyboards so you can get more work done in less time while also keeping your joints — especially wrists and shoulders — healthy.
Best cheap laptops for under $350: Asus, Dell, Lenovo, and more
Pick of the best $350-or-less budget laptops and convertibles.
The best Chromebooks you can buy, from budget to rugged to Pixelbook Go
Not everyone needs a MacBook or a Windows 10 laptop. These Chromebook laptops feature low prices and long battery lives.
Still looking?
Check out our ZDNet Recommends directory or Holiday Gifts hub for some more inspiration.