Most research on teen social media use has been conducted on white teens and college students. As a result, it is unclear to what extent overlooked populations such as racial and ethnic minorities, sexual and gender minorities and other vulnerable adolescent populations may be using social media in different ways.
You may have read about research on teen social media use in newspapers or other media outlets, but you might not be aware of the limitations of that research. Rarely do press reports mention the details of the sample populations studied. Instead, they generalize research that is often based largely on white teens to all youths.
What is missing, then, especially when it comes to teens of color? We are a senior research scientist and doctoral student who study the benefits and challenges of teen social technology and digital media use. We and our colleague Rachel Hodes recently published a book chapter on how marginalized and understudied populations use social media.
We found that commonly accepted portrayals of teens online distort or obscure the experiences of teens of color. These teens often have different online experiences, face different harms and may be using social media to share and present underrepresented aspects of themselves and their experiences.
Particular harms
On the negative side, teens who are members of racial and ethnic minorities face discrimination online, including racial slurs or jokes, negative stereotyping, body shaming and even threats of harm. The first study of its kind to investigate the mental health implications of online discrimination for Black and Latino sixth through 12th graders over time found that these groups had increased risk of depression and anxiety.
In our work at the Youth, Media & Wellbeing Research Lab, we demonstrated that Black and Latino fifth through ninth graders adopt social media at a younger age than their white peers, further exposing them to behavioral health difficulties like sleep disruption.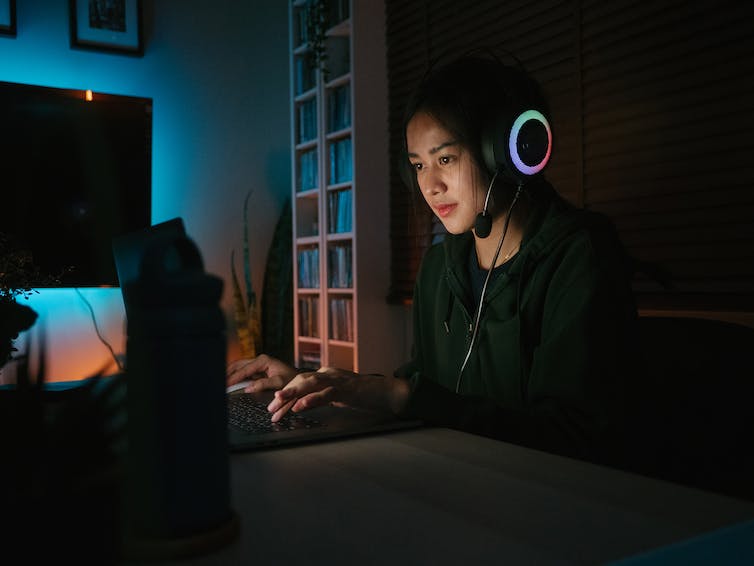 Despite having the highest reported access to the internet and social media, Asian American youths still remain underrepresented in studies on digital media and well-being. Asian Americans in later adolescence and early adulthood – 18- to 24-year-olds – are more likely to be cyberbullied than their white or Latino counterparts.
They are also the least likely to report negative experiences on social media in order to avoid embarrassment and maintain a positive image to the outside world. The global pandemic triggered a rapid resurgence of hate toward and racial profiling of Asian American communities, which has driven an increase in discrimination against Asian Americans, including online.
Community and coping
But there is also a growing body of research on the positive effects on youths of color of social media that's designed…