Samsung continues to battle Huawei and Apple for the crown of best-selling smartphone, and to help sales, we find the company releasing more mid-range phones that are extremely capable while also offering innovative folding devices. 
Samsung's latest foldable, the Galaxy Z Fold 2, is a stunning feat of engineering and served as my daily driver for a couple of months. Recently, we saw the release of the Galaxy S21 series and an announcement of A-series phones that some may find more appealing than anything else out there.
Must read:
Samsung's first flagship phone of 2021 was released as the Galaxy S21 Ultra 5G. In a move that is bound to help sales of the S21 Ultra 5G, Samsung actually dropped the entry-level price of this phone by $200.
The Galaxy S21 phones are the first to launch widely with the Qualcomm Snapdragon 888 processor inside and 5G support for Sub6, mid-band, and mmWave, so buyers are covered across the 5G spectrum with any of the three S21 models available from Samsung. We see improvements across the board in the display, cameras, software, and more. In addition, the S21 Ultra 5G supports the S Pen and just about everything we see in the Note series.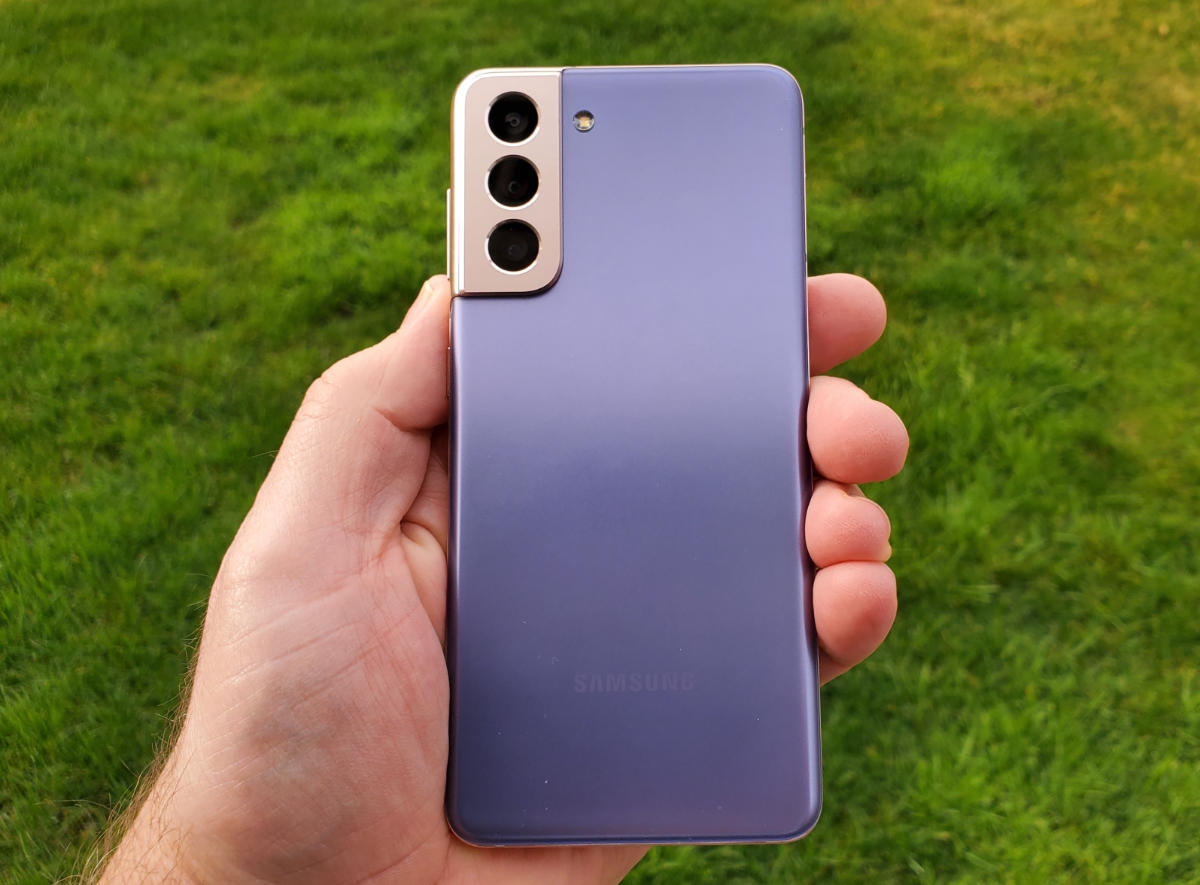 Must read:
If you want support for the S Pen, the S21 Ultra 5G is the model to purchase. However, if you like a smaller phone that is also extremely capable, then the S21 5G may satisfy your needs.
The only differences between the high-end S21 Ultra 5G and the S21 5G are the display size and resolution, camera specifications, RAM/storage options, S Pen functionality, and battery capacity. The display and battery are driven by the size of the device, so you are getting a lot of phone for $400 less.
Some people also do not like curved glass displays, but the S21 5G offers a flat display that looks amazing. It's a pocketable phone with some lovely color options available too.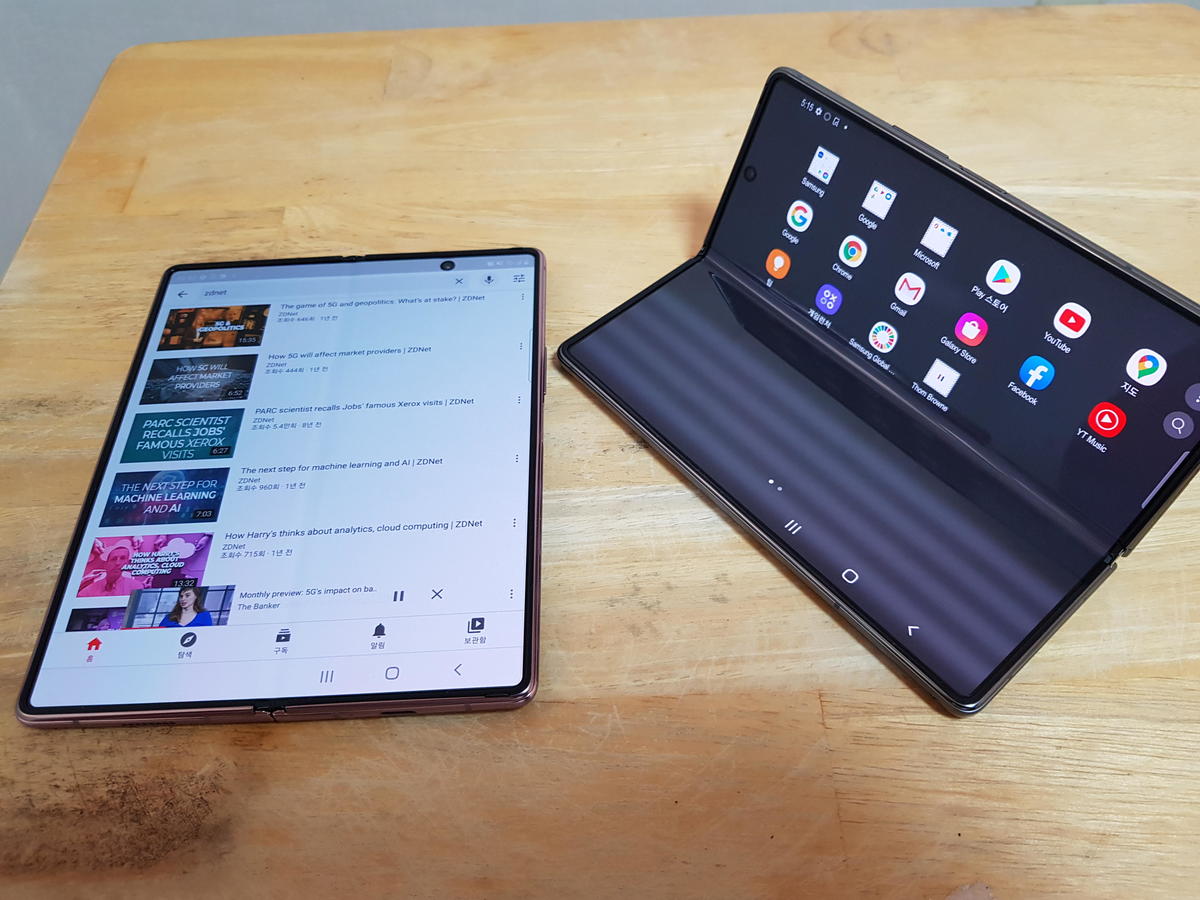 Must read:
While I fell in love with the Galaxy Fold last year, I didn't include it in my 10 best smartphones list because it seemed like an extravagant purchase. However, given the Samsung Galaxy Z Fold 2 is the third iteration of its folding phone and has been significantly improved, it deserves to not only be on this list but to be at the top.
I spent a couple of weeks with a review unit, and after just a couple of days with that evaluation device, I ordered my own. I exercised patience and ordered a black phone with a metallic red hinge and it is lovely. The Z Fold 2 is priced at $2,000, but if you use your device as much as I do daily to get work done, then the price can be justified.
The Z Fold 2 serves as a very capable smartphone and small tablet, providing an extremely strong and fast 5G connection in both modes. The outside display offers a typical 6.2-inch smartphone experience while the large 7.6-inch main display is stunning with a 120Hz refresh rate and Samsung's lovely AMOLED technology.
You get the fastest RAM and internal storage speeds available today, triple rear cameras, two other 10MP cameras, and much more. The 4500mAh battery easily gets you through a full day, even when using the large main screen.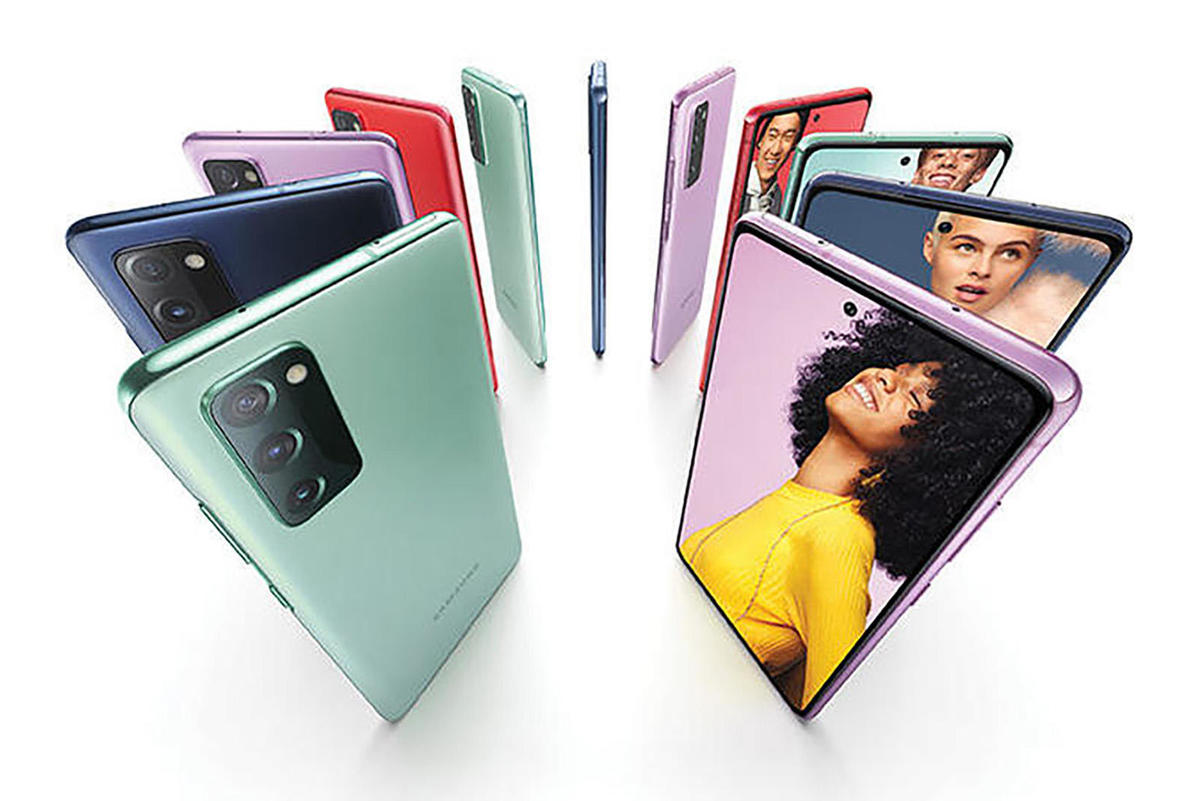 While the Galaxy S20 series that launched in early 2020 provide compelling options, they are flagship phones priced in the $1,000 and higher range. In order to offer customers another alternative, Samsung released the Galaxy S20 FE (Fan Edition) 5G phones. The S20 FE is available in five lovely colors to suit your style.
Priced at $699.99, you may think Samsung compromised a lot to offer a powerful 5G phone. However, we see a 6.5-inch Infinity-O display with 120Hz dynamic refresh rate, high-end Qualcomm Snapdragon 865 processor, large capacity 4500mAh battery, 6GB of RAM, 128GB storage with a microSD card slot, IP68 dust/water resistance, three rear cameras (one with 3X optical and 30x super-resolution zoom), and a high resolution 32MP front camera.
Where are the compromises? Exactly, there really aren't any and yet the $700 price is where we see phones in the upper mid-range with less capable specs appear. The S20 FE challenges Google's new Pixel 5 and other phones.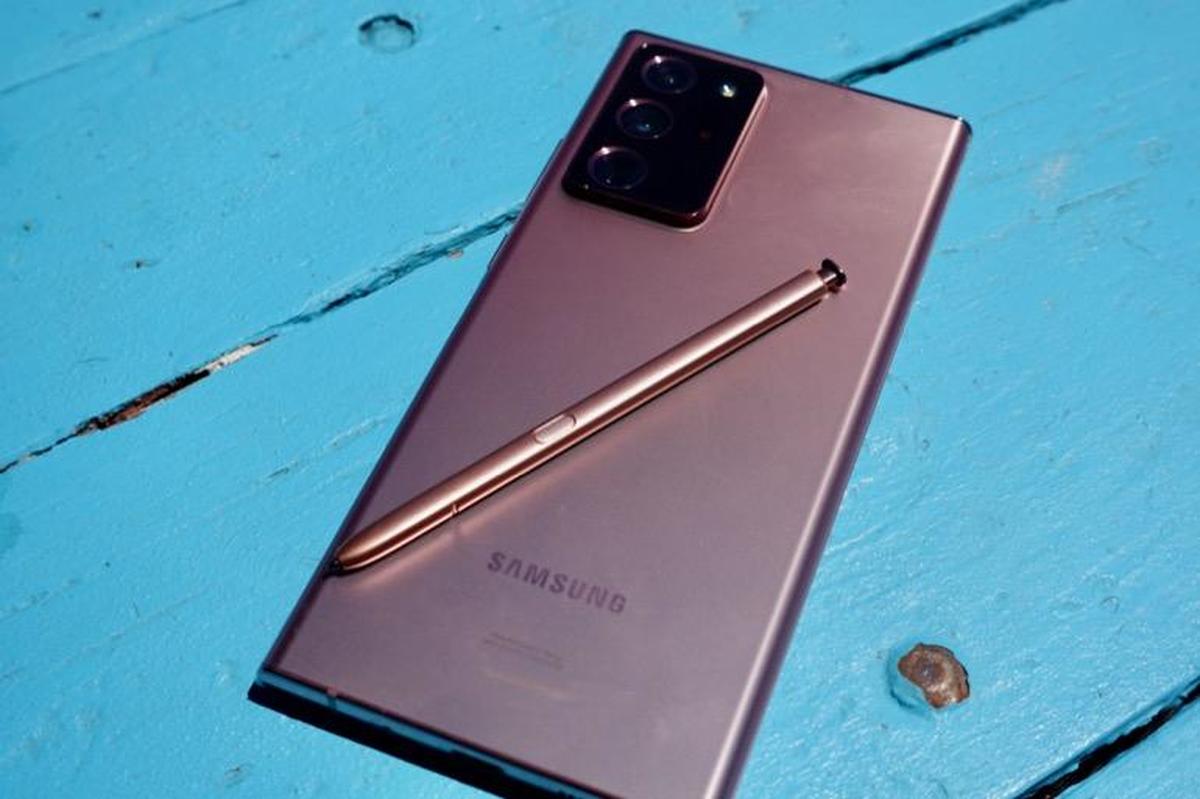 Jason Cipriani/ZDNet

Must read:
The Note 20 devices bring everything we saw on the S20 series, with some improvements in the cameras. Of course, the S Pen is a staple of the Note series, and with the Note 20, we see more Air Actions that are actually proving to be quite useful and reliable this year.
Samsung's two Note 20 series devices are powered by a Qualcomm Snapdragon 865 Plus, unique AMOLED 6.7- and 6.9-inch 120Hz refresh rate displays that automatically adjust for the content being displays, 8GB and 12GB RAM, 128GB with a 512GB storage option for the Ultra (with a microSD for even more capacity), three rear cameras, IP68 rating, Wi-Fi 6, and Bluetooth 5. Battery capacity is 4,300mAh and 4,500mAh.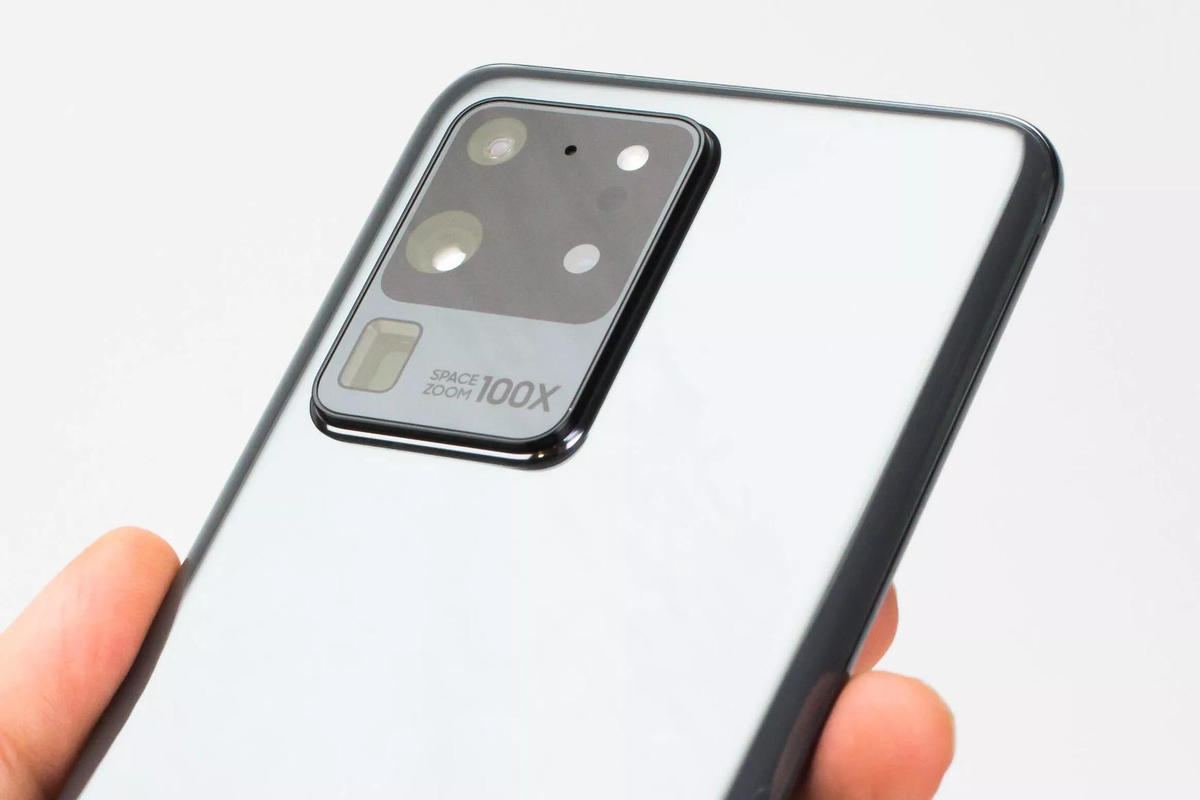 Sarah Tew/CNET

Must read:
Samsung announced the Galaxy S20 series earlier this year and I've spent a few months with the S20 Ultra 5G. The focus on the S20 line this year is universal 5G and improved camera experiences. The camera on the S20 Ultra had some auto-focus issues at launch that has since been fixed with updates. The camera is different than previous Samsung devices and the large main sensor doesn't support macro mode like Samsung phones of the past.
The Samsung S20 Ultra 5G is powered by a Qualcomm Snapdragon 865, a 6.9-inch AMOLED 120Hz refresh rate display, 12GB RAM (with 16GB option), 128GB to 512GB storage options with a microSD for even more capacity, three rear cameras with very high hybrid zoom levels, IP68 rating, WiFi 6, and Bluetooth 5. A battery capacity of 5,000mAh ensures you can get through a full day.
5G is supported in the S20 Ultra 5G, across all available bands in the US. It's an expensive phone, but future-proof for 5G so that is worth it for businesses. It's a very large phone, but this size also means you can get real work done on the 6.9-inch display.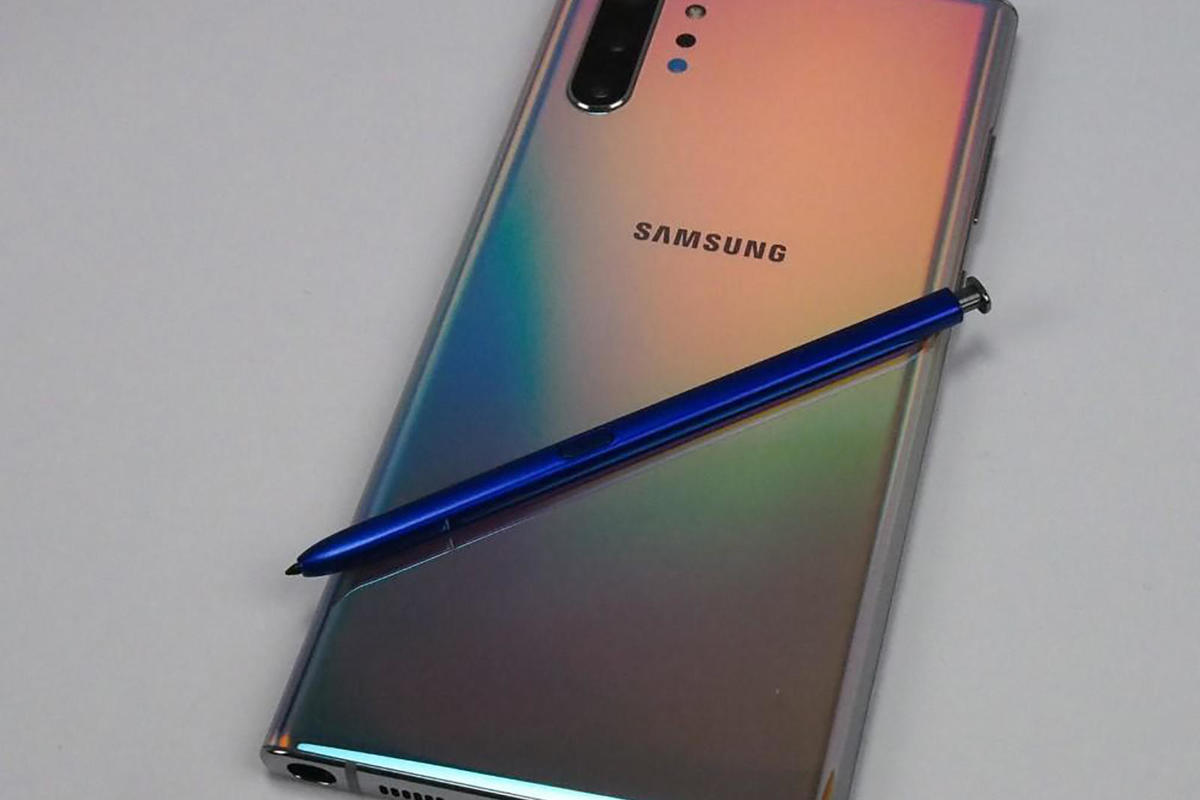 (Image: ZDNet)

Must read:
The Samsung Galaxy Note 9 sat on top of our 10 best smartphone list for much of the past year. While the headphone jack is gone, everything else has been improved on the 2019 version of the Galaxy Note.
The Galaxy Note 10 Plus is an excellent enterprise smartphone with a Qualcomm Snapdragon 855 processor, massive amounts of RAM, fast internal storage, microSD card expansion, capable rear quad-camera system, and much more. There is no 5G across the Note 10 series, but there is a variant for 5G on T-Mobile. The focus here is on the S Pen experience and 5G is sure to launch across the series this year.
The Samsung Galaxy Note 10 Plus has a Link to the Windows button in the quick controls area along with support for the latest version of DeX. Extending it to an external monitor with Samsung DeX is quick and easy, while also providing a full functioning desktop experience. The additional capability to charge up other devices and gear, such as the Galaxy Buds, via wireless technology on the back of the Note 10 Plus is convenient for road warriors.
The Note 10 Plus starts at $950 and will likely drop further when the Note 20 is announced. There are also generous trade-in options available.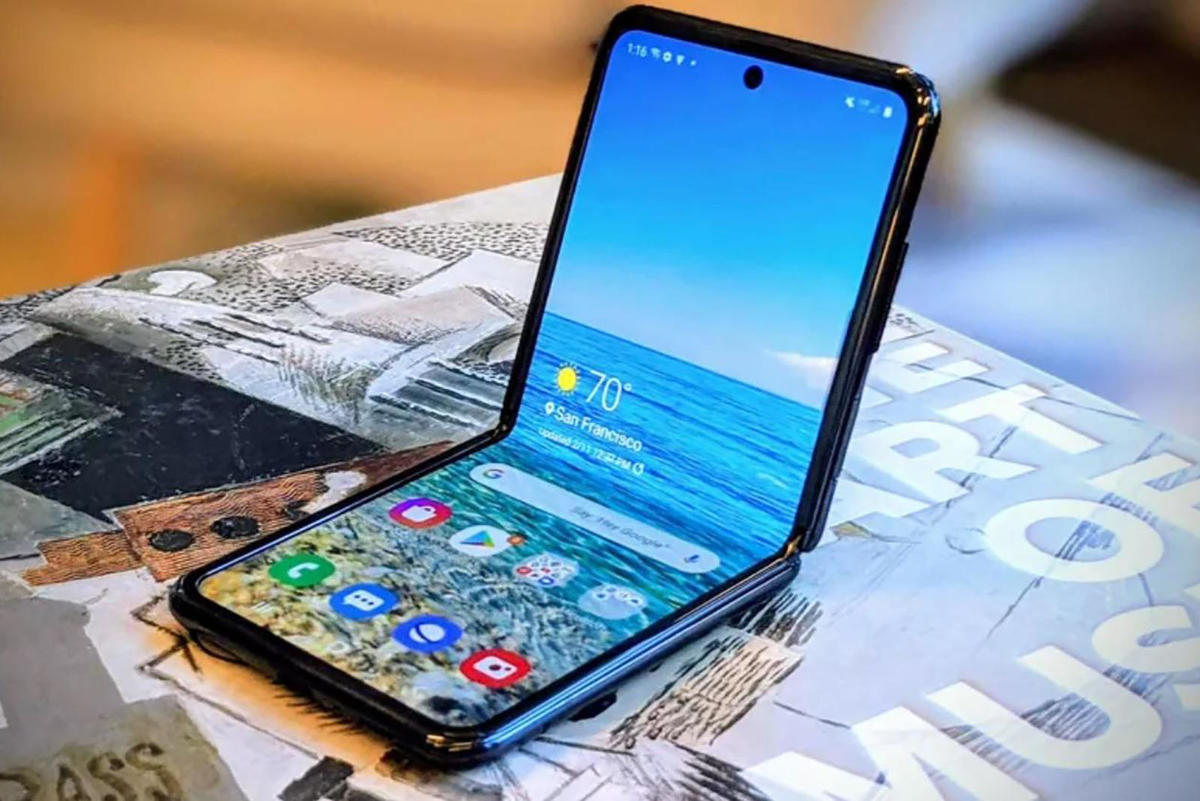 Must read:
The Samsung Galaxy Fold was one of my favorite devices ever launched by Samsung, but in the end, it just didn't meet my daily needs at a price that was too high to accept. This year Samsung launched the Galaxy Z Flip with the folding mechanism positioned for portrait mode.
It sold with limited availability for a price of $1,400, but the people who did pick one up seemed to love the design and construction.
The phone has a large 6.7-inch AMOLED screen when unfolded and closes in half to make it more portable. It is powered by a Qualcomm Snapdragon 855+ processor, 8GB of RAM, 256GB of internal storage, and a small 3,300mAh battery. Battery life is one concern with this phone, especially at a high price.
The Z Flip has dual rear cameras and a side fingerprint sensor. It is a capable phone, but more of a fashion statement than a business phone.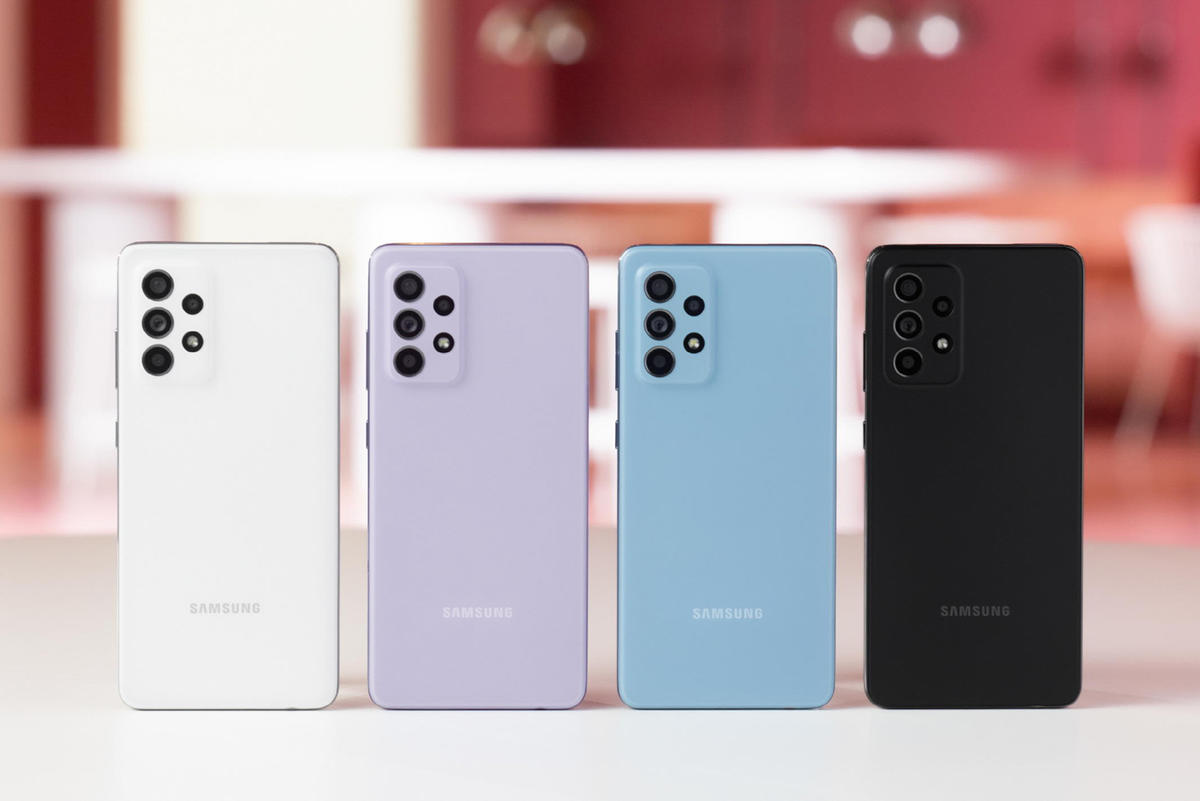 Must read:
All three phones, the Galaxy A52, Galaxy A52 5G, and Galaxy A72, are successors to last year's A models, adding new features and capabilities while retaining a mid-tier price. The phones sport a high-resolution Infinity-O display, high refresh rate options, microSD expansion card slots, IP67 dust/water resistance, multiple cameras, and much more.
5G isn't available in these new phones, but pricing looks to be hundreds less than the S21 series.