By 2029, there will be 3.6 million computing jobs in the U.S., but there will only be enough college graduates with computing degrees to fill 24% of these jobs. For decades, the U.S. has poured resources into improving gender representation in the tech industry. However, the numbers are not improving proportionately. Instead, they have remained stagnant, and initiatives are failing.
Women make up 57% of the overall workforce. Comparatively, women make up only 27% of the workforce in the technology industry. Of the 27% that join the technology industry, more than 50% are likely to quit before the age of 35, and 56% are likely to quit by midcareer.
So, questions arise: Why does the technology industry have a retention problem? Why are women who are employed by the technology industry quitting in such high volumes? What factors contribute to this low retention of women in the technology industry, and what kind of support do women need to stay and succeed in it?
I'm an information science researcher who studies gender and information technology, women in STEM – science, technology, engineering and math – online communities and open source software. My team at the University of Tennessee conducted research to address these questions. We found that retention plays a large role in the gender disparity in the tech field and that online and physical spaces that support women can boost retention.
Women quitting the tech industry
Research shows that women face many challenges in the tech industry. The gender pay gap is severe. Women do not get the same opportunities as men; for example, only 18% of the chief information officers/chief technology officers are women. And women receive unfair treatment.
My research team focused on the experiences of women in the tech industry with a particular focus on the treatment they receive in the workplace and the nature of support systems for women who succeed. We studied open-source software communities because open-source software communities are an extreme example of gender inequity. Seventy percent of all the software that supports technology infrastructure is open source, which makes open-source software integral to the future of the tech workforce. Yet women make up only 9.8% of the people who contribute to open-source software projects.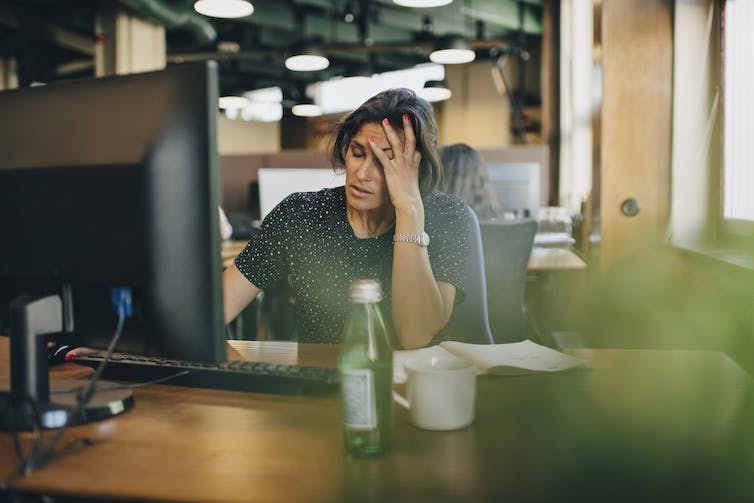 In seeking answers to this retention problem of the tech industry, our research found that women's negative experiences range from minor to severe harassment, sexism, discrimination and misogyny to explicit death threats. Their expertise is challenged, their contributions are not well-received and their roles are diminished. They face constant harassment and deal with normalized abuse, often hearing that "guys will be guys," and they deal with isolation because they are often severely outnumbered by…