When passion and talent are so strong, it's hard not to achieve that kind of result. Martina works in game design. His hobby is to create more detailed costumes than others. His latest project blew up Reddit with over 100,000 likes: An Anubis costume.
Martina confided in Bored Panda about her work, about which she would have spent more than a year.
The character is a statue that I found on the internet, made by Hui Zou and built by R-one studio. I immediately fell in love with the design and dedicate to the artist if I could make a cosplay. They accepted.
To do this, the Swiss artist has chosen to use a tone "lowpoly", that is to say less realistic, but more digital, artificial. As if a 3D graphic came alive. When the idea was precise, Martina opened Blender, a 3D software that she learned to know over the course of the experiment.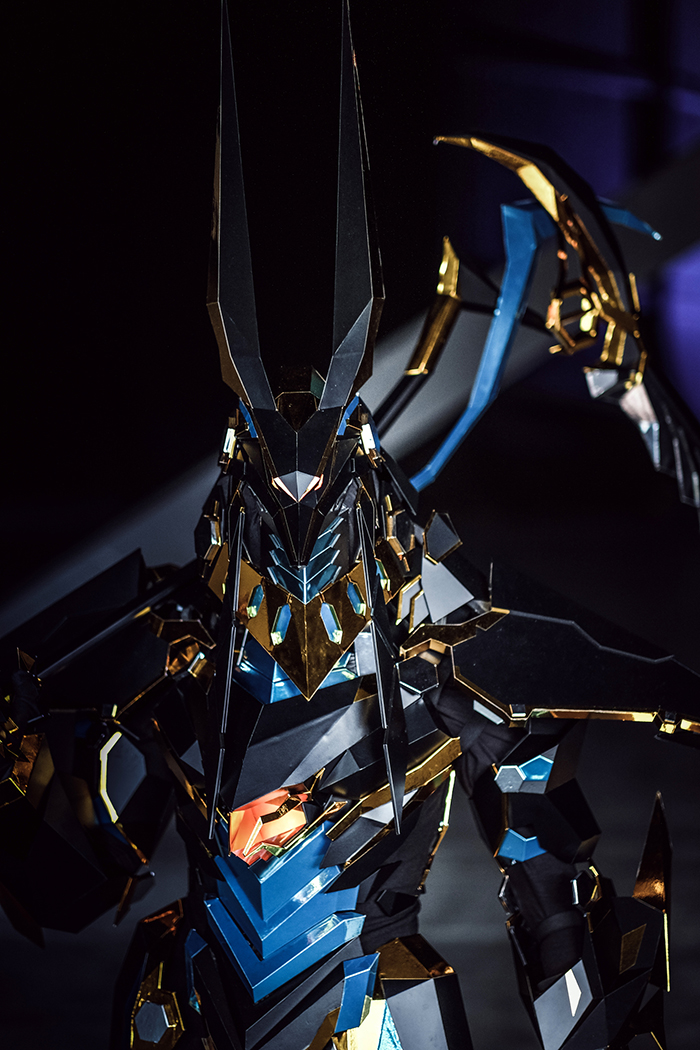 It took me a year, from planning to finishing. I spent about 1000 hours on it. I'm still new in the world of costume design, so sometimes I have to make several attempts to make it work.
The artist said she was overwhelmed by the number of returns she received. But it's not surprising: his work won him the second place of the Fantasy Basel Comic-Con, in Swiss. In the photos below, you can find pictures of his work.