SPOILER ALERT
Game Of Thrones is definitely a series out of the ordinary. Since the release of the last episode, twists continue to accumulater and the series keeps getting talked about. After Jason Momoa's reaction to the final episode, we now learn that one of the star characters in the series could have survived until the end. Before talking more about this character, return on his death caused by the power of the friendzone.
Jorah Mormont had to survive
This is indeed the revelation of the screenwriter of episode 4, Dave Hill. In an interview to the site Entertainent Weekly, this one explains that the protector of Daenerys was originally to leave with Jon to join Tordmund in the North, at the end of the series. But then, as the scriptwriting creation progressed and the idea of ​​a Daenerys Mad Queen became more and more precise, this change of personality became complicated with Jorah always at his side. The idea of ​​sending it to the North also seemed less and less possible.
To make sure that Jorah ends up at the Wall and is no longer with Dany just before the end, it would have been necessary to twist the neck to logic … There was no way to do this lightly.
A death for the better
In the end, Jorah died as he would have liked, by "defending the woman he loves," says the scriptwriter. A death Ian Glen also appreciates, the interpreter of the character of Jorah Mormont.
There is sweetness in it, because Jorah will never know what she did. It's probably better like that. It's a blessing that he never knew what had happened to him.
The actor, however, remains divided between sadness and joy as to the death of his character he learned by reading the first pages of scripts which list the characters present in the different episodes.
I think they all arrived at the same time. First script, I'm in it. Second, yeah, I'm inside. Third, too. Fourth, yeah I'm inside, just as a body, but I did not know it yet. Then in the fifth no. I'm not there. Sixth: Oh no! And I realized that I was definitely dead. But I read the scripts and I thought they were really good! I had a lot of fun reading them.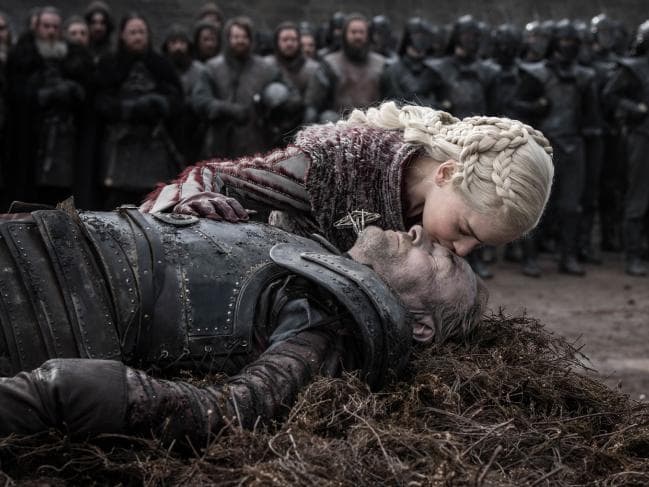 An end perhaps even better for one of the most straightforward characters of the series which will have had, a death in his image, a noble death.