One of the biggest twists of Season 8 is that one of the most oft-debated prophecies, Azor Ahai, a.k.a. the Prince Who Was Promised, seemingly turned out to be irrelevant. But after the finale, fans aren't so sure anymore.
Sure, the prophecy didn't exactly play out like we or the characters on the show might've expected. But as we mentioned last week before episode 6 aired, there was already talk among theorizers about how Jon could still be the Prince Who Was Promised through a reinterpretation of the prophecy.
One redditor made the very well-thought out argument for how practically every aspect of the Azor Ahai prophecy played out in the finale. All we have to do is recontextualize it around the idea that the "darkness" Azor Ahai saves the world from isn't the White Walkers, but rather the potential reign of terror from Mad Queen Daenerys going on to conquer the entire world.  
Read it for yourself in full here:
The TL; DR basically comes down to: Jon tried three times to make a "sword" (or, in other words, to bring about a victory) to end the darkness. First it was the White Walkers, but still another threat persisted. So then he moved onto Cersei, and still another threat persisted.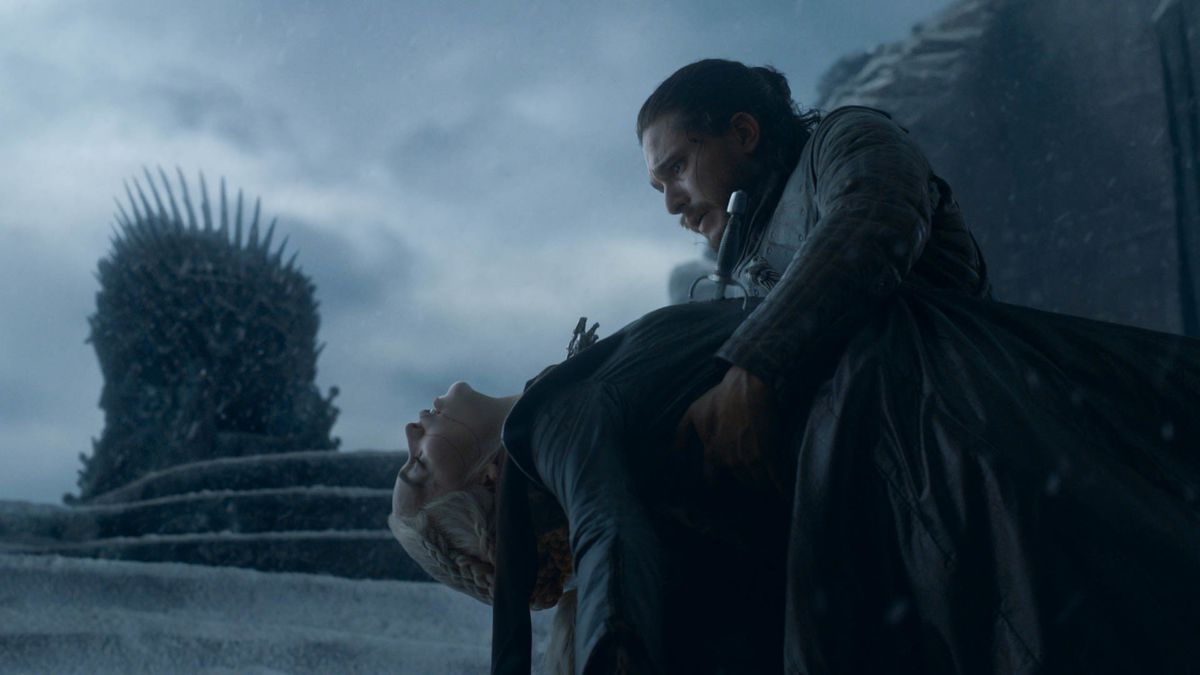 Finally, like Azor Ahai and…