The post Hyundai create a new studio to develop 'transformer-class' vehicles appeared first on Popular Mechanics.
During the 2019 CES event, Hyundai showcased an unusual concept vehicle that looked like something out of a sci-fi movie. The concept vehicle is called the Elevate Ultimate Mobility Vehicle.
It featured wheels attached to extendable 'legs' which would allow it to crawl over obstacles or lift itself over a staircase to pick up disabled passengers.
Talk around the Elevate Ultimate Mobility Vehicle has remained quiet since then, but that has all changed as Hyundai announced the formation of New Horizons Studio, a new unit focused on the development of Ultimate Mobility Vehicles, or UMVs for short.
The products developed at the new studio will target customers who are looking to travel in unconventional and off-road terrain, including places where vehicles have never roamed before. These vehicles will be subject to more challenging applications and environments and will be able to adapt to changing conditions.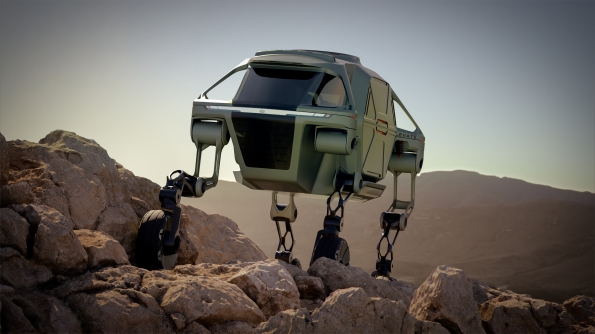 "We aim to create the world's first transformer-class vehicle, also known as the Ultimate Mobility Vehicle," said New Horizons Studio Vice President Dr. John Suh.
The vehicle does not rely solely on wheels and is expected to address challenging driving situations. For example, the Elevate Ultimate Mobility Vehicle could assist those who do not have access to an ADA ramp, as the vehicle could simply 'walk' up to their front door, level itself, and allow wheelchairs to roll right in. It could also be used to save lives during the event of a natural disaster, as it would be able to travel over damaged roads and terrain.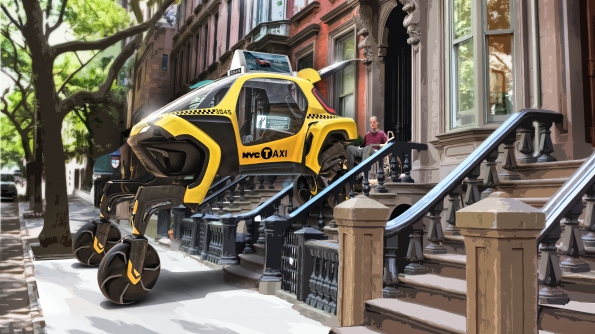 According to Hyundai, "Elevate and other vehicles by New Horizons Studio are expected to redefine vehicular mobility."
Take a look at what the Elevate Ultimate Mobility Vehicle could be like in the real world below
VIDEO
Picture: Hyundai